The Connection Between the Real Estate Market and Moving to a Continuing Care Retirement Community
The transition to retirement living is exciting and rewarding. Many people also feel overwhelmed and experience bittersweet emotions as they explore this huge life change.
When researching retirement living communities, for most, it becomes clear that the sale of a home is essential to make the financial transition. The real estate market's fluctuations, which affect the property's value and its financial return, play an outsized role in deciding when to put a home on the market and ultimately when to move to a retirement community.
The Reality of Selling a Home in Today's Real Estate Market
Despite some of the alarmist information in the media as it relates to the housing market, particularly in Seattle, in July of 2023, there were more buyers in the housing market than homes for sale. This is a strong indicator that sellers will receive maximum value from the sale of their home in order to make the financial transition to a retirement community. All indicators are that homes continue to sell very quickly in Seattle. As of July 2023, the median time on market for a home in Seattle was thirty-three days.
Signs That it is Time to Move to a Retirement Community
Many factors influence one's readiness to move into retirement living. Among those are mental and physical health, lifestyle preferences, current living circumstances and a sense of community with peers and neighbors.
Signs it is time to move include:
Desire to downsize to a smaller living space

Desire to move to a new neighborhood

Desire for additional health support 

Desire for a sense of community

Desire for socialization and activity
Retirement living affords numerous benefits that are not available in a single-family residence. Those include:
A whole host of events and activities

Common gathering spaces

Learning opportunities

Sense of community

Access to healthcare
The Benefits of Retirement Community Living 
Moving into a retirement community is an investment in one's future. Retirement communities provide comfortable and accessible housing such as independent living apartments and access to services, amenities and care. It is important for retirees to understand the retirement living options available in their price range and desired geographic area.
If you intend to move into a continuing care retirement community, commonly known as a CCRC, a one-time entry fee will be required upon move-in. By virtue of this fee, residents who move into a CCRC are afforded access to higher levels of care at any point while they live in the community. Access to additional health support and care is one of the many benefits of transitioning into retirement living after selling a home.
Looking for more information? Discover all of the exciting amenities available in independent living communities.
Once retired individuals sell their homes, they can more securely invest in a retirement community and enjoy the innumerable amenities and benefits that come with their new home.
Looking for Seattle Retirement Communities? Learn More About The Hearthstone at Green Lake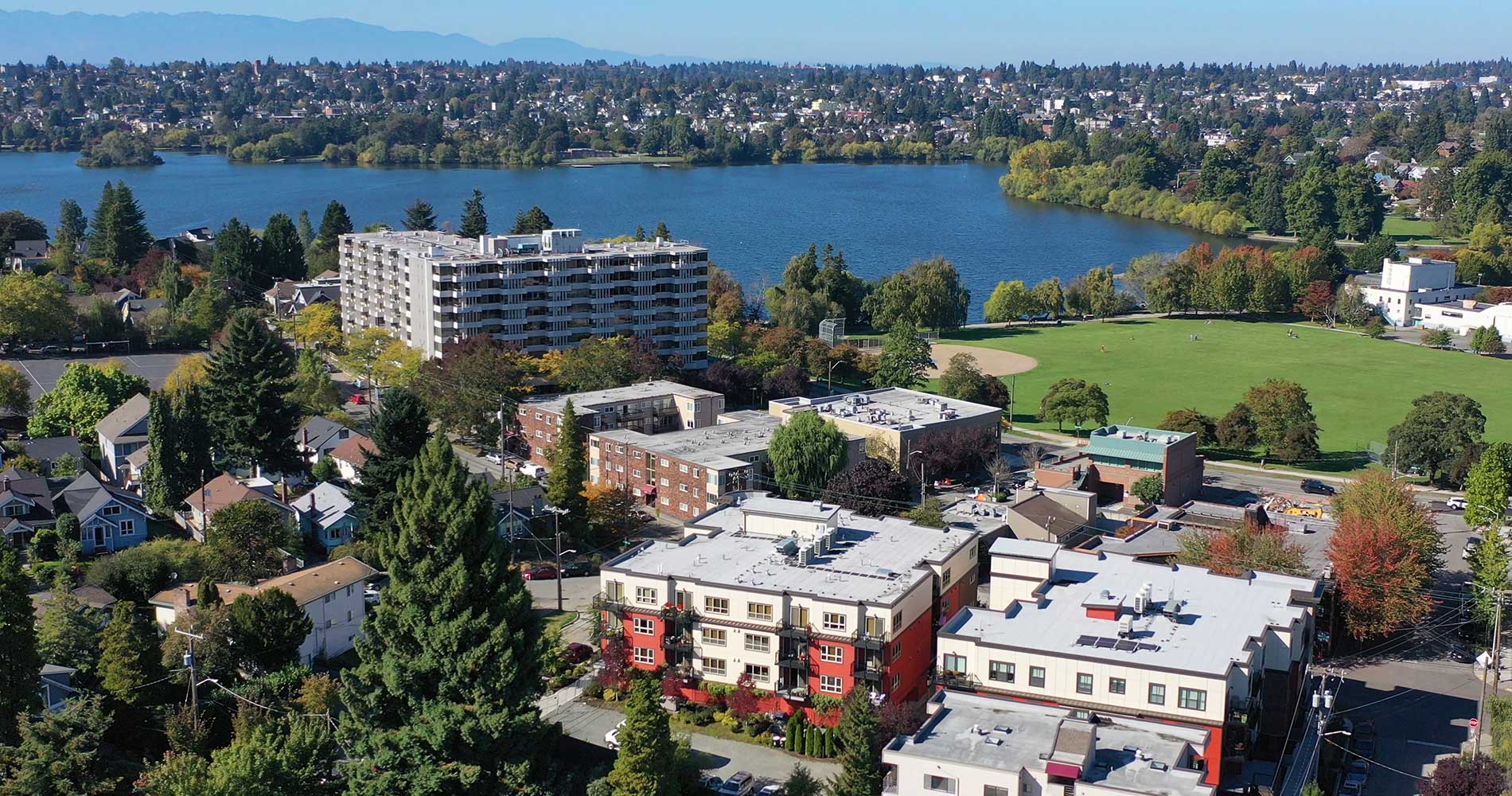 The Hearthstone at Green Lake
The Hearthstone at Green Lake is Puget Sound's leading continuing care retirement community, offering independent living and higher levels of care including assisted living, memory care and skilled nursing. Beyond those invaluable services, The Hearthstone provides a true sense of comfort and belonging to those who are happy to call the community their home.
If you are interested in exploring retirement in Seattle's beloved Green Lake neighborhood, contact The Hearthstone for more information at (206) 517-2216 or complete this form.